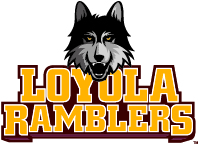 Advanced-Online is proud to announce our partnership with Loyola University Chicago. Their athletics department features (list primary sports programs). Fans, students, and alumni will have the opportunity to purchase Ramblers' merchandise such as apparel, hats, drinkware, and bags beginning Winter 2018.
Loyola University Chicago, a private university founded in 1870 as St. Ignatius College, is one of the nation's largest Jesuit, Catholic Universities and the only one located in Chicago.
A hub of commerce and culture, Chicago serves as an expanded campus for Loyola students. Chicago has been named City of the Year for its thriving economy, impressive architecture, notable politicians, groundbreaking music, and innovative environmental policies, thus making it an exceptional cultural and economical background for the thriving university.
For more information please visit RamblersGear.com