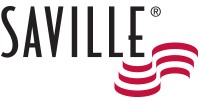 Advanced-Online is happy to announce their partnership with Saville in creating an online store where employees and customers can purchase high end apparel items, tech toys, executive gifts, and promotional products that show off the Saville brand. The online store is user friendly and is smart phone, tablet and computer compatible for easy access. Customers can rest easy knowing that most orders ship out within the next 24 hours of the order being placed.
About Saville
Saville is one of the best and most reputable middle-market firms in the DFW metropolitan area with faith-based values. They encourage their team to invest not only in professional, but also in personal growth. Their core values drive their service in a triad approach: client-centric focus, community involvement and career development.
About Advanced-Online, a Follett Company
Advanced-Online specializes in no inventory, online company stores for corporations, non-profit organizations, the Greek market, colleges and universities. Unlike any other provider, Advanced-Online has the unique capability to decorate apparel, promotional merchandise and printed materials on-demand, and all under one roof. There are no minimum order quantities and most orders are shipped out within 24 hours of the order being placed.
Advanced-Online and Saville are excited to see the success of their online store and can't wait to see the Saville brand grow. For more information or to start shopping, please visit SavilleGear.MerchOrders.com